Using Twitter For Your Campaign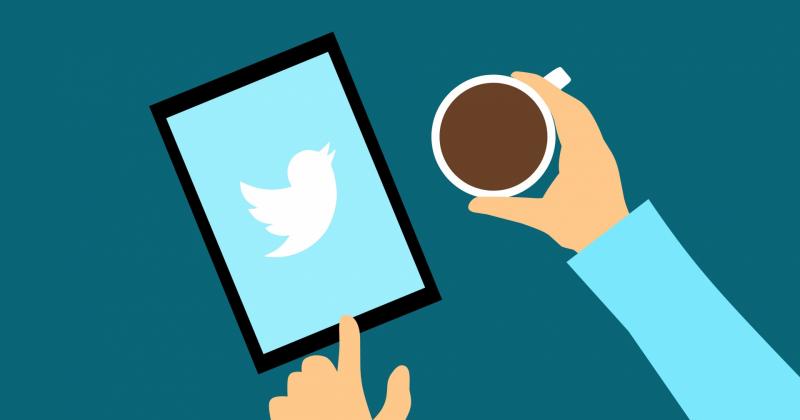 How to Use Twitter as a Tool During Your Campaign
Since President Obama's use of social media revolutionized modern campaigning, sites like Twitter have become hotbeds of political activity, discussion, and advocacy. For political candidates, maintaining an engaging and active Twitter account has become one of the most effective ways to connect with voters and expand campaign awareness. While headlines are plagued with news of erratic and inaccurate Twitter updates, succumbing to Twitter mistakes can turn your account into a detraction instead of a tool. Here are a few of my tips to ensure that you're ready for Twitter domination.
When You Create Your Account: 
Link Accounts: Linking your candidate Facebook, Twitter, and LinkedIn accounts will ensure that you create a steady flow of engagement. Platform integration allows you to reach your audience wherever they are.
Profile Picture and Header Image: Your profile picture and header image should help drive users to your account and create an immediate connection. Be sure to highlight what you value, whether it be family, historic landmarks, or community events. While the focus of your header image can vary, your profile picture should serve as a casual headshot. It's recommended that your profile picture and header image be 81 x 81 Pixels and 520 x 260 pixels, respectively.
Account Biography: An effective biography will utilize targeted keywords without creating an overly formal tone. Some of the most successful biographies highlight their family and/or employ humor to create an immediate connection with followers.
When You Create A Following:
Suggested Followers: Once you've linked your social media accounts, you can synchronize your contact lists with Twitter to create an initial following. This base will help establish account awareness and connections.
Target Influencers: It takes time to build a following, but targeting a few influential followers can help the process. Create a list of influencers that already engage with your target audience and connect with them through direct messaging or feed interactions. While the most visible influencers will be on the state or national level, never underestimate the reach of local influencers and/or officials.
Likes and Retweets: Engaging with Twitter followers is an easy way to foster an engaged following. Followers will appreciate you taking notice of their content and you'll be shocked to see how fast they will reciprocate and share your content with their networks. You would be wise to avoid engaging with content that contradicts your message or with accounts whose identities cannot be verified. Remember: even likes can be seen by the public.
Retweet with Comment: When retweeting, focus on utilizing the "Retweet with Comment" function. This will allow you to engage with and spread content while also providing personal commentary. You can establish yourself as an engaging Twitter account if your retweets are accompanied by well-thought, relevant, and accurate commentary.
Respond to Posts: Responding to followers demonstrates that you care about their input and helps foster a deeper digital relationship. Replying to tweets can also open previously untapped lines of communication.
When You Create Tweets:
Sometimes Less Is More: Twitter may have expanded its character limit to 280, but that doesn't mean that every tweet should reach that limit. Followers are more likely to read and engage with content that they can skim as they scroll through their newsfeed.
Get It Right: We might all be used to politicians sending out tweets riddled with inaccuracies, typos, and awkward style choices, but don't fall victim to those mistakes. Before you send a tweet, make sure you double check your post and sources to avoid potentially embarrassing gaffes.
Be Real: Your Twitter account should serve as a window into your personality. Don't be afraid to share photos of family, experiences, or commentary on non-political happenings. Jason Kander is an excellent tweeter who diversifies his content. While his account is primarily geared towards political issues, it's common to see tweets about his passion for the Kansas City Royals or his family.
Be Relevant: While you want to avoid sacrificing quality for reaction time, tailoring tweets to fit current events and trends is an excellent way for users to view your account as an information hub.
#Hashtags: Hashtags make it easier for people to find relevant content and can expand your outreach potential. When using a hashtag, make sure it is relevant to the content and being used by others tweeting about the same content. Avoid flooding tweets with hashtags, one or two is often enough.
Final Tips:
Be Mindful of the Time: People aren't always checking their Twitter accounts! Be mindful of when audience engagement is highest and have your posts coincide with those times.
Use Tools:
Tweriod: Need help figuring out the best time to tweet? This tool will run reports on when your followers are most active and likely to interact with your content.
Tweetreach: This tool will help you see how popular your content is by tracking engagement metrics.
Hootsuite: Hootsuite helps manage all your social media accounts through content scheduling, search assistance, and analytic reports.
TweetDeck: This serves as a Twitter focused account manager that streamlines scheduling and information gathering.
Don't stop tweeting: If you want a following on Twitter, keep it up. Don't go silent, keep tweeting relevant, consistent and interesting content and in a couple months you will notice a growing following.
Have questions about using Twitter for politics? Ask us here!
Categories
Social Media