Social Media Tools for Your Political Campaign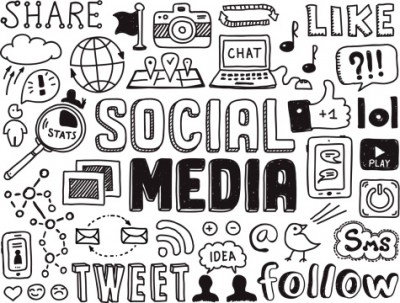 Social Media Tools Like Twitter Can Enhance Your Political Campaign
We love social media tools. For political campaigns, Twitter is a useful and cost-effective resource to quickly communicate your message to supporters. There are also many reporters and members of the media on Twitter, so using it can even help to generate earned media. While I am far from a Twitter expert, I use it enough to have  a strong grasp of the basics. That's why, regardless of if you've never used Twitter or if you have only used it in your personal life, it's important for political campaigns to utilize Twitter. Here are a few of my tips to get you started on the road to Twitter domination, enhanced with our favorite social media tools.
Link accounts: Linking your Facebook, Twitter and LinkedIn accounts to stimulate a steady flow of social media buzz is a great way to get moving. I have seen many folks just stick to one platform and not branch out—this is a mistake. The fast and competitive nature of social media means that your message may be overlooked if you are only using one platform. Be social—the more outlets you use could mean the more likely your message will be heard.
Get it right: We love Twitter but we have seen folks make some big mistakes by valuing speed over accuracy. We're sure you can think of a few instances where someone has responded in the heat of a "Twitter moment" and lived to regret it. So, check your post and sources and then tweet away...
Repeat: There was a great study in the New York Times on how they amplified page views by sending out the same content with a different headline. Give it a try, it works well
Hashtags: Hashtags work well because people can easily track and search content using them. Hashtags will amplify your content around specific issues.
Connect: The whole point of social media is to be social. Therefore, use Twitter as a means to connect and network. It takes time to build a following from scratch, but starting with a few influential followers could help get the ball rolling. Creating a list of opinion leaders and liking or direct messaging these leaders often works well. It takes time to build a following from scratch, but having followers who are influential helps.
Press: Twitter is a great tool to enhance your relationships with the press. Focus on posting valuable content in the hopes it will be retweeted by Press Corps.
Like and retweet posts: It is that simple folks: engage on Twitter by liking, favoriting and retweeting other people's messages. You will see how fast your followers will reciprocate.
Respond to posts: Always respond to comments made by your followers. This will open lines of communication and further discussion and connections.
Use social media tools: Hooked on Twitter yet? Enhance your Twitter experience with tools like Tweetdeck, and Tweepi, these tools are pretty well known but if you are looking for some newer twitter based social media tools try Mentionmap or Personifind. These programs will make a big difference in your ability to grow your list by determining the influence of followers and clearing out folks that do not follow you.
Don't stop tweeting: If want a following on Twitter, keep it up. Don't go silent, keep tweeting relevant, consistent and interesting content and in a couple months you will notice a growing following.
Have questions about twitter based social media tools or Twitter for politics. Ask them here:
Categories
Campaign Tools