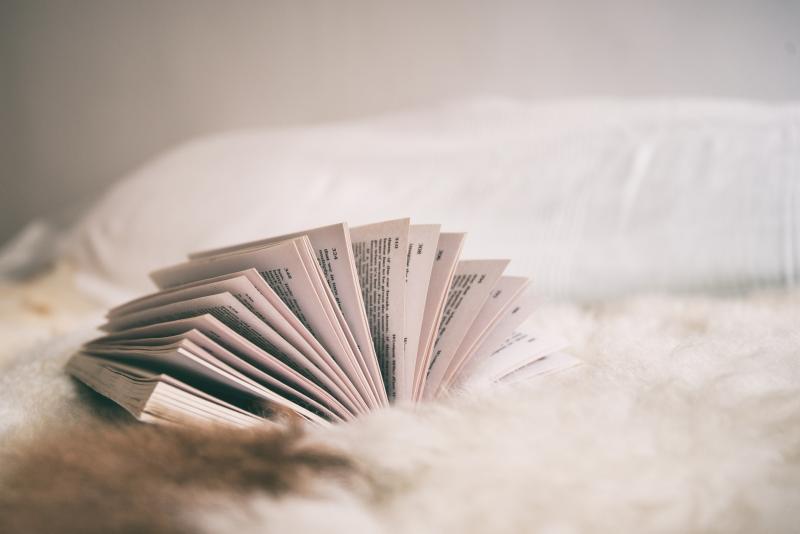 Stump Speech: Connect With Voters by Creating a Campaign Speech.
Here is our ultimate guide to writing a great stump speech. We all know that the candidate is the campaign's best asset, and the stump speech is the best campaign tool for delivering a 7C's (clear, concise, contrastive, connective, creative, compelling, consistent) message and personal story about the candidate and campaign. 
WHAT IS A STUMP SPEECH? 
A political Campaign speech has been a staple on the campaign trail since the 1800s and is still a critical tool for modern day campaigns. Your stump speech should be the core message for you campaign and repeated at almost every campaign event or activity. A candidate should be able to repeat their stump speech in their sleep and might just start doing that involuntarily after delivering it a couple of hundred times. The speech should be a quick way for the candidate to answer the following questions for their audience:  
WHO the candidate is? This should be a short introduction of the candidate's name and a little background to humanize them to voters. Where you're from, your family, your connection to the community?
WHY they are running for this office? There should be a very clear and compelling connection between your person story and the collective challenge your community is facing that has prompted you to run for office. Tell a story about the issue(s) you're running on. Who specifically is being harmed by these problems? 
WHAT is the contrast/choice for voters? This is VERY important. You need to lay out your vision for the future and differentiate it from your opponent(s)'s idea for the future of your community. If there is no clear contrast the voters will not have a compelling reason to cast a vote. 
WHAT is the ask for the audience? Lastly, you need a simple and specific ask for your audience. Do you need them to vote for you? Knock on doors? Donate to your campaign? And by when do you need them to do it? 
HOW LONG SHOULD YOUR STUMP SPEECH BE? 
An average campaign speech given at an event, at the doors, on an interview can be between 5-10 minutes in length. However, most often a candidate has about 90 seconds to 3 minutes when on the campaign trail for an introduction. So be prepared! 
Think of the shorter version as a quick introduction like cliff notes or a synopsis. This can be used to start a conversation at the door or introduce yourself on the fly. For the longer version of the speech you are merely adding a little more context and color to the story depending on your audience. 
WHAT SHOULD BE IN YOUR STUMP SPEECH? 
Here are the core campaign speech writing components that should be in your speech. They do NOT need to be in this order necessarily, but the speech should have a nature order that flows together. 
INTRODUCTION: You need to have a hook to grab a person's (peoples) attention right from the start (be careful with telling jokes unless you're good at them) and then give the basics – your name and office you're running for. 
PERSONAL STORY: Weave in your personal story. What is your motivation for stepping up to run for office? What are the values you hold that are needed in the office or to solve this issue? But whatever your do, please DO NOT list off your resume. No one is interested in hearing that. Trust me.
PROBLEM STATEMENT: Present a clear and relevant (to audience and electorate) issue that needs to be solved. What is wrong that needs to be fixed? (For incumbents, what needs more work OR to be protected?).  Why do you care about this issue and why is it relevant to the community at large? What is at stake for them? 
SOLUTION/VISION: What is your solution to solving this program? What skills, experiences or qualities do you have that make you suited to solve this issue? Paint a picture for the audience about what their future could look like if this problem was solved. 
ASK: What is it you need from the audience you're speaking to? You need a clear and concise call to action that allows them to be part of your vision and get involved with your campaign. Do you need an endorsement? Donations? Volunteers? Votes? Tell them exactly how they can help be part of the solution. 
Thank them for their time! 
WHY SHOULD YOU TELL YOUR PERSONAL STORY? 
Stories have been a part of civilization since the dawn of time. Stories have been used to pass down history through generations. It is also how we connect with each other through a shared humanity. It's no wonder we're all wired to engage with and react to stories that includes voters! Stories are all around us in books, TV, movies, music, news, brunch, literally everywhere.  As a candidate you'll get much farther with your constituents by telling a story to show people your vision versus just throwing facts and data at them. 
Utilizing your personal stories can be extremely beneficial due to one thing: it makes you seem normal. One of the issues that America faces today is the lack of care for politics. Candidates who use their personal stories are able to create a positive feeling around their candidacy. Talk about yourself as a way to relate to your audience. Funny stories are great icebreakers. Lastly, and most importantly, always tell the truth. Especially in today's technological age, it is much easier to find out if a candidate isn't speaking the truth or is speaking in half-truths.
DO YOU KNOW WHY YOU'RE RUNNING? 
Voters want to know why you are running for office. They want to hear your motivation, so they can see if they trust you or not. Voters know what the problems in their communities are, so instead of repeating them back, tell them how they've affected you and your community. 
For example, if education is your core issues, don't start by throwing out all the stats and facts about struggling, underfunded schools. Start by showing voters how this is affecting actual people, specifically children, talk about a student who was not able to reach their full potential because of the lack of funding or current policies in place. That way, you're painting a picture and humanizing the issue for voters, so they see it more personally. 
WHY DO YOU NEED TO USE AN EMOTIONAL APPEAL? 
People are not rational beings and we often make decisions based on our emotions rather than the facts. If you look at the sweeping victories for Biden, Obama or Trump the one thing that connects them is that they both got voters to feel something. Biden campaign was based on empathy, Obama's entire campaign was based on hope and aspiration, while Trump's was based in fear and division. Two very different strategies but both based in telling emotionally captivating narratives. 
WHY SHOULD YOU AVOID LISTING OFF YOUR RESUME? 
We've all been there. Waiting to hear from a candidate and all we get is a rundown of their resume of accomplishment.  Spoiler alert: your degrees and awards won't buy you love from voters. Yes, having them is important but defining yourself by them is not going to create an emotional connection with your audience. Your stump speech should show not tell your story. It should weave in your accomplishments as supporting evidence but not the main plot line. 
Remember that every  campaign speech will be different, but if you can speak from the heart and tell people your story, they are much more likely to remember you when it comes to casting their vote. So practice, practice, practice and if you need help please feel free to reach out to our team. 
Have questions about writing a stump speech? Drop us a note.