Non-profit Board Utilization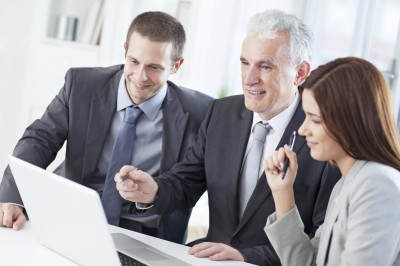 Getting the Most Out of Your Non-Profit Board of Directors
Running a non-profit is not easy. but your non-profit board can help your organization go from drab to fab. Fully utilizing your non-profit board can make the difference between a sluggish or vibrant organization. Here are some tips to up your board's performance and give them a meaningful experience.
Give and Get: Having clearly defined fundraising and giving goals for your board are a must. We call this a give and get. It is critical to getting your non-profit board of directors to donate and raise money. Make sure you have a board of directors agreement that lays out what their commitment is. Bottom line: make sure you have board members who are willing to raise money.
Access to institutional donors: Many members of your board of directors have access to grants or fundraising contacts, that can make raising money easier. Make sure to tap into these resources when trying to come up with strategies for raising money.
Advocacy Contacts:  Members of your non-profit board will have invaluable connections. They will likely have relationships with lawmakers and potential coalition partners that can make your advocacy activities easier and more effective.
In-kind donations: Getting your  board to give in-kind donations will make them more committed to the organization, making them more likely to give in the long term. Assessing what your board members do for a living and what they can do beyond writing a check is central to involving them on a deeper level. Overall it is a win-win for the organization if you make sure it is managed well.
Subject experts: Your non-profit board members will likely understand the subject of your organization and its mission better than the hired staff. Harnessing the knowledge of your board for use in advocacy and education can be very helpful but just because they know the subject does not mean they can explain in a short clear way. Whether they are meeting with a lawmaker or a phone call with the press, you need to make sure that your board members are prepped on what to say and what not to say ahead of time so they can excel in these situations.
Advocacy action: Non-profit boards can help with advocacy by recruiting for lobby days, engaging activists and coalition building. Make sure you take advantage of these resources before starting your advocacy plan.
List building:  Whether for advocacy or for fundraising, your non-profit board can be an excellent source of lists. Tapping into the connections of your board - especially their friends and family can create a more personal connection, which can also increase your advocacy or fundraising.
Know why they are on the board.  Board members have different skills and motivation for being on the board. Ask your board members what they want to get out of their non-profit board experience.  understanding their motivation can help you get the most out of them.
Got questions about working with a non-profit board? Contact us
Categories
Advocacy