More Innovative Marketing Campaigns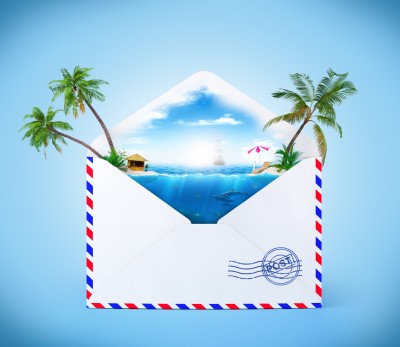 Some of the Most Innovative Nonprofit Marketing Campaigns to Inspire Your Creativity
Our third installment of our picks for innovative nonprofit marketing campaigns is here to inspire  your creativity. This time, we have chosen four creative advertising campaigns that incorporate direct mail, video, and print advertising to convey important messages.
The American Red Cross' "The Pillowcase Project" wasn't a traditional direct mail campaign, but it could have been. This was a project for school children to teach them about personal and family preparedness. The Red Cross presented a lecture that was customized to the relevant dangers of each local community. They also provided a sturdy pillowcase for each child to build their own emergency supply kit at home. This is a great example of a very engaging project with great positive impact on local communities.
This creative Chinese New Year self-promotion from a Kuala Lumpur-based advertising firm works on several levels. It exemplifies the sense of strength and unity they're trying to convey to their clients. At the same time, they used a very standard and identifiable item—chop sticks—to make their point.
Before The Red Cross Story Project, the Red Cross had never embarked on an advertising campaign to communicate what they do. For this project, they sent kits to people who have been helped by the Red Cross and asked for their stories. This campaign utilized mail and video to tell their amazing stories. The story project shows the impact the Red Cross has on people better than any company document ever could.
Munich Table is a German charity that sought to increase awareness about hunger and the need for staple foods for people on or near the poverty line. Food prepared as Christmas decorations was sent to restaurant owners and publications to increase food donations and support during the holidays. This was combined with a print advertising campaign to bring even more attention to the issue.
These examples are truly innovative nonprofit marketing campaigns that have had a big impact, proving your only limitation is your own creativity. It is hard to stand out and get your message heard today, since there is a lot of competition for attention. Remember, the unexpected twist that grabs you and takes you to a new place is also the message that will stand out and linger in the minds of viewers.
Have questions about nonprofit marketing? ask them here:
Categories
Marketing Campaigns