Non-Political Books for Politicos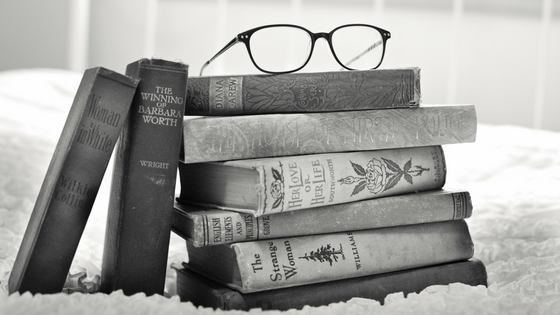 10 Non-Political Books Every Politico Should Read
Originally written by Joe Fuld and updated by Elena Veatch 4/3/18
When you get into politics, it's hard to resist the all too common tunnel vision of focusing only on politics. But be careful – binge watching Veep or The West Wing is not going to help you run a better campaign or organization; nor will reading solely political books. So Here are some of our favorite non-political books. 
You are running a business. And while we like to think of politics and business as totally separate realms, it's tough to run any political operation without a Business 101 crash course. So, take a break from the latest Clinton campaign staffer or Obama aide memoir you are probably reading, and check out some of our non-political book recommendations. Below are ten non-political books that will be helpful to any politico running a campaign, a non-profit, or really any operation.
Delivering Happiness: A Path to Profits, Passion, and Purpose by Tony Hsieh. If you have spoken to me in the past five years, you know I am obsessed with company culture. Whether you are running a non-profit, an advocacy group, or a political campaign, it's important to know that how you treat your team matters. The folks at Zappos understand the ROI of a good company culture and can teach it better than anyone.
When: The Scientific Secrets of Perfect Timing by Daniel H. Pink. Ever wondered if it's better to go first or last when you're pitching a proposal, or if it's best to tackle a big project first thing in the morning or in the afternoon? Addressing these questions and more, Daniel Pink argues that we can improve our productivity and happiness by better understanding our circadian rhythms. His practical tips will help you harness the power of timing to get the most out of your days. Pink will also arm you with a scientific excuse for taking a real lunch break over a sad desk lunch!
The Art of the Start: The Time-Tested, Battle-Hardened Guide for Anyone Starting Anything by Guy Kawasaki. Want to build a campaign, a ballot measure, or a movement? If there's a will, there's a way. Go build—don't wait. This simple, clear non-political book argues that the value of doing is as important as the value of planning.
The Pumpkin Plan: A Simple Strategy to Grow a Remarkable Business in Any Field by Mike Michalowicz. Do you get distracted by minor details and find it difficult to focus on the big picture? If so, this non-political book is for you. It draws upon farmers' methods for growing giant pumpkins as a metaphor for how to grow a company, emphasizing the importance of planting the right seeds, weeding out the losers, and nurturing the winners.
The Obstacle Is the Way: The Timeless Art of Turning Trials into Triumph by Ryan Holiday. Learn how to turn your adversities into advantages. In politics, we often come across obstacles that put a short- or long-term damper in our days. However, we can harness the power of the resilience instilled in us by our efforts to overcome such hurdles to propel us forward. All you need to know is in this great book.
Setting the Table: The Transforming Power of Hospitality in Business by Danny Meyer. Who doesn't love Shake Shack? In this book, Shake Shack founder Danny Meyer provides insight that will be valuable not just for anyone looking to make the perfect french fries, but for anyone running a political operation as well. Solid customer service and equally strong internal culture are as important in a non-profit, a political campaign, or a labor union as they are in a restaurant.
The Dream Manager by Matthew Kelly. Another obsession of mine is mentorship. This fictionalized account of a company that invests in the future of its employees translates well to politics, organizational training, and leadership across the board.
The Charisma Myth: How Anyone Can Master the Art and Science of Personal Magnetism by Olivia Fox Cabane. There's no denying that charisma is a gift, but as Olivia Fox Cabane argues, it can come naturally to anyone willing to work for it. This book talks about how to teach, harness, and cultivate charisma. These tips will help anyone take their political campaign or organization to the next level.
The Power of Habit: Why We Do What We Do in Life and Business by Charles Duhigg. The relevance of habits in any organization is far from limited to the quirks of your colleagues that drive you up the wall. Every great organization masters the art of habit. For any operation to run smoothly, it needs a keystone habit that all team members buy into. In this non-political book, Duhigg gives a rundown of how our brains are wired to form routines, with big implications for how to run a non-profit, a business, or a campaign.
Thinking in Bets: Making Smarter Decisions When You Don't Have All the Facts by Annie Duke. Decision-making expert and former professional poker player Annie Duke has some great tips for anyone looking to make better choices in life and in politics. By embracing uncertainty, we're forced to slow down and challenge our (often faulty) intuitions, leading us to sounder choices.
Do you have other suggestions for great non-political books? Drop us a note!
Categories
Political Books